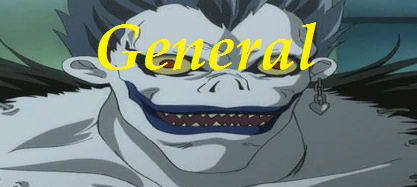 Name
: Noriko Masumi
Surname
: Nori or Izaya
Age
: 17
Title
: (Added through RP)
Appearance:
(profile pic.) Noriko has long, straight, black hair. She wears a black V-necked shirt with a black coat which lay atop. Noriko has the skin color of a light peach tone and black/brown eyes, with a hughe of green shine ablaze. She is usually either seen in black skinny jeans or a black skirt. Her wardrobe changes upon the situation. Every day clothes consist of her black V-necked shirt, black mini skirt, and her special black coat with fur around the hood and sleeve ends. She also wears comfortable black shoes. On days which calls for a investigation, she wears; her black V-necked shirt, black skinny jeans, special coat, black shoes, and black fingerless gloves. To add to that she puts her hair up into her pony tail using a red ribbon which contrasts with the shadows of her growing vail (hair). Noriko is also know to wear fake glasses and red lipstick when in disguise.
Personality
Nori is very nice when around detectives, cops, ect. She dosent get out much so isn't to customed to other peoples presences. When Noris at work, she's totally devoted, focused, and serious. Don't get me wrong she does kid around here and there but over all she gets so tunned in to her job, she won't stop until its finished/complete. She grew up with her brother at Wammy's House in England. Noriko looked up to L and decided to be like him. Every time something went missing at Wammy's, shed question every one tell it was found. When around people she dosent know, Noriko is laid back but can get irratated real easy buy the slightest things. She can pick out any quriks a person may posses, its become a habit for hher because it was a game she had made up while she lived at Wammys. She is also determined to catch/meet Kira.
----------------------------------------------------------------------
Yen
: 1000
RPG Points
: 0
Experience
: 0
----------------------------------------------------------------------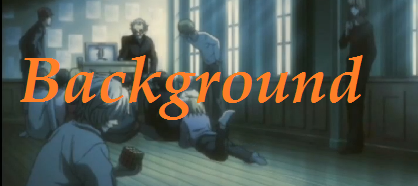 History
:
Noriko grew up at Wammy's House in England with her older brother. He was older than her by 3 years. At such a young age of 12 years old, she had the IQ of 115. She admired L more than the others, at least in her opinion, she wanted to be just like him when she grew up. Her real name was not known by the others, except for her brother, so she went by "Izaya"
. As she grew, she studied more and more in order to catch of with her insperation. At the age of 17, her IQ rose to 150. She knew what she had to do, and did it. With permission, she left Wammy and took of to Japan to look for work. Izaya had than created her very own, small, organazation of new detectives and police. This was her starting point, always hoping shell gett thatt call to either to come help/work with L or be him. She had left her brother at Wammy's and had hoped he had followed her to Japan, but he hadn't. Instead he went to America to work for the FBI. Izaya is now known as "Nori" or "Noriko". Her real name will not be revealed, yet. She also works for/with the JTF. (Japanese Task Force)
RP Sample
:
"Bang, bang!" Izaya shouted. Walking through the crowed of childern.
"Bang! You loose brother" Izaya's hand help high in the shape of a fake gun.
"Aww dang it, I loose again?!" Her brother lowerd his head in defeat and put his hands up
In the air for truce. "Ok, ok, please don't shoot again! I thought you were a detective
Not kira!" Her brother smiled big and gave his little sister a hug.
"I'm not Kira, I will be the next L! I will stop all of Kira"s cruel sins and dasterley deeds!" Pointing to her head she gave of a sinister grin. "I am smarter than you, you know? I have a IQ of 115 and you have a IQ of 85. Haha" Teasing her brother had made her laugh. Being only 12 years of age, she had already knew what she wanted to be when she grew up.
RP Sample Grade
: (Put in BY moderators)
----------------------------------------------------------------------
Code:
statis10
.png" border="0" alt="" />
Rank: (Moderators/Admins put this here after approval, so leave it blank)
Quote :


Average - The basic level of everyone who pratically starts. This level is like a starter, but this doesn't mean people's averages are greater then other's.

Trainee - The second level of statistics, where your user has been training deeper in this subject where this is placed. How to Obtain: You start with 1, and you have to RP in 2 topic's and have 1-2 pages.

Advanced - The third level of statistics where your user has grown with the certain stat that is is placed under, and has at least. How to Obtain: RP in 3 topics and have 2-3 pages each.

Mastery - Once you've finally came a long way, it's proud to announce that you have been trained deeply under a subject and finally made your way to this. How to Obtan: RP in 4-5 topics and have 3-4 pages each.

Excellent - Finally, now that you have mastered a certain subject you are very successful and is now excellent.
How to Obtain: RP in 5 topics and have 4-5 pages each.
Limited: Only may have 2 Excellent Subjects.

Tritan - You have completely reached the limit of a subject, and made to the top of your rank. You may be gifted a title. How to Obtain: RP in 6 topic's and have 4-5 pages each.
Limited: Only may have 1 Tritan.

Offense:
Defense:
Resilience:
Intelligence: