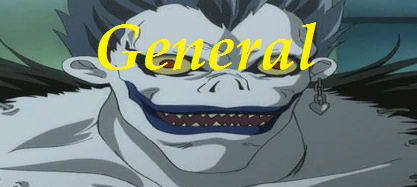 Name
: Maiendo Moritaka
Surname
: Suspect
Age
: 18
Title
: (Added through RP)
Appearance:
Personality
Maiendo is a strange boy who has his own way in doing what the things he wants, he's mostly stubborn and can easy manipulate the people around him. He's very good at lying and it's hard to predict if he's telling the truth or not. Maiendo has his own personal world in solving cases where he builds it like a puzzle piece, if you don't have all the pieces then you lose. And losing can mean death.
----------------------------------------------------------------------
Yen
: 1000
RPG Points
: 0
Experience
: 0
----------------------------------------------------------------------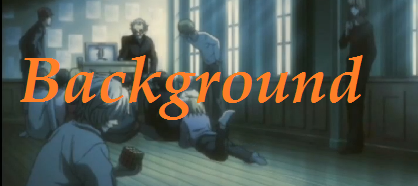 History
: Maiendo grew up in a farm off the coast of austrillia. His family were all from japan, they were just moving there for there honey moon. Maiendo's father was a secret agent who worked to solve the kira case. He would always tell stories of how they would catch kira. as Maiendo grew he had learned that Kira could be a good man or he could be a bad man. He had his own personal world at the age of 14, he was most intelligent for his age. He kept hearing the news of kira, as his father had died the past year Maiendo and his mother were going to move back into Japan.
Maiendo would grow up in Japana for a short while, still he heard many students talk about Kira. Kira seemed to be the big name around there. But then the killings had stopped. Had Kira be defeated? No, the task force were all dead. Maiendo predicted that Kira took a break, but throught the next 4 years, Kira would have never 'woken'. Maiendo went to a church where it seemed that it was ran in by a group of Kira Worshippers. Maiendo thought that they didn't know anything since they thought that Kira was God and he was passing judgement on the humans. Maiendo went under the name as Suspect due to the police suspecting him of being Kira.
RP Sample
: (Your RP sample, if needed)
RP Sample Grade
: (Put in BY moderators)
----------------------------------------------------------------------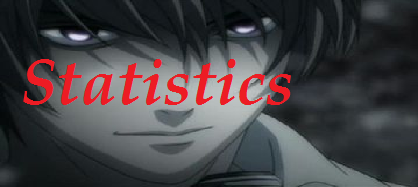 Rank: (Moderators/Admins put this here after approval, so leave it blank)
Quote :


Average - The basic level of everyone who pratically starts. This level is like a starter, but this doesn't mean people's averages are greater then other's.

Trainee - The second level of statistics, where your user has been training deeper in this subject where this is placed. How to Obtain: You start with 1, and you have to RP in 2 topic's and have 1-2 pages.

Advanced - The third level of statistics where your user has grown with the certain stat that is is placed under, and has at least. How to Obtain: RP in 3 topics and have 2-3 pages each.

Mastery - Once you've finally came a long way, it's proud to announce that you have been trained deeply under a subject and finally made your way to this. How to Obtan: RP in 4-5 topics and have 3-4 pages each.

Excellent - Finally, now that you have mastered a certain subject you are very successful and is now excellent.
How to Obtain: RP in 5 topics and have 4-5 pages each.
Limited: Only may have 2 Excellent Subjects.

Tritan - You have completely reached the limit of a subject, and made to the top of your rank. You may be gifted a title. How to Obtain: RP in 6 topic's and have 4-5 pages each.
Limited: Only may have 1 Tritan.

Offense: Average
Defense: Average
Resilience: Average
Intelligence: Trainee.
Alternate Accounts
: N/A
Em@il
: super3222@hotmail.com
*'Mu is forever darkness and the last place where I will visit*