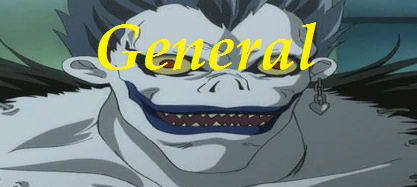 Name
: Luke Yankausky
Surname
: L J
Title
: (Added through RP)
Appearance:
Spoiler:
Personality
Luke likes to scary people around, making them under his foot. He acts always as a god, and makes other people feel weak.
He's only a teen, but his build is the same as adult's. LJ likes to act as a dumb person, but only in public. He always searches for challenges and new games he could learn, in the same way searching for criminals.
LJ has studied philosophy, history and biology to the limits that no other teen has even seen, the same goes for other science. He never feels depressed, he's always optimistic and happy and being a little ghoulish he solves crimes with a smile.
----------------------------------------------------------------------
Yen
: 1000
RPG Points
: 0
Experience
: 0
----------------------------------------------------------------------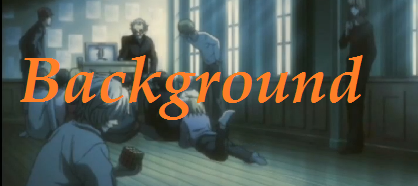 History
: Luke's parents died in a car accident when he was three, and his uncle took care of him. LJ got bored with usual life, by being depressed of parents death, he ran from home at the age of 8 and started stealing things, mostly school books.
Years by years he forgot his real name.
One time he saw how a criminal kills about 20 people, and he became a witness. When Police asked him his name.
Luke said "call me L J" and didn't tell anything else. He started investigating the crime, and in two hours he caught the entire mafia. That day, from witness he became a big and known detective.
RP Sample
: "Luke! where the hell are you?" a voice came from behind th door.
Luke was sitting in a huge room, all covered with letters, piece of papers, and books. Luke was drawing a somekind of super saiyan In "Harry Potter" book.
"I'm here" the young boy said. By looking at him, you would never tell how old is he.
The door opened and a big blonde girl came to the room.
"Luke! We got a new murder! It looks like a suicide!"
"Suicide? Who's dead?" Luke asked by closing his book.
"Doctor Meysan Shekule."
"Shekule? Isn't that the guy that was robbed two days ago?" Luke looked at the girl.
"Excatly"
"Okay, Mai, take your things, lets go!" Luke stood up and went out of the room.
Luke was walking around a dead body on a chair, near the table. The man had a pistol in left hand, and a pencil in lright.
"Doctor was found by his wife. She locked the door until we came. He wrote a "goodbye" letter" one of policmen gave a piece of paper. The writing style was beautiful.
"This isn't a suicide" Luke said by looking at doctors body.
"What?" Police was surprised.
"I met Shekule two days ago. And then I spotted two things." Luke smiled.
"The first one was that Shekule's writing was beautifull."
"Well, the letter is written beautifully" Mai said.
"Yes. But the second thing: Doctor is a left-handed person, not right! Now go and call everyone in the house!" Luke commanded, and the police left.
"How long do you know your husband, Mrs. Shekule?" Luke asked by standing in front of Doctor's wife, driver and cook.
"For 20 years..." wife answered.
"Okay, Well, how about your cook? when are you eating?" Luke asked the cook.
"I always ate with Mr. and Mrs. Shekule." The cook smiled.
"And you mister driver? How much times per day did you see Shekule?"
"I work here for a week, it is mentioned in the letter. I saw Doctor every morning, when I drove him to work." Driver said in a little angry voice.
"Arrest him." Luke said and seeing a little confused faces, explained:
"Doctors wife know him in 20 years. In such big time, she would really notice that he uses left hand to write.
Cook eats wit Mr. Shekule. He should know, that our victim uses left hand.
And driver. you saw doctor 8 times: when you met him, and this week's morning. You couldn't know what hand he uses, and more you shouldn't know what is in the letter but, you do"
RP Sample Grade
: (Put in BY moderators)
----------------------------------------------------------------------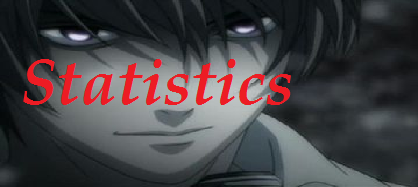 Rank: (Moderators/Admins put this here after approval, so leave it blank)
Quote :


Average - The basic level of everyone who pratically starts. This level is like a starter, but this doesn't mean people's averages are greater then other's.

Trainee - The second level of statistics, where your user has been training deeper in this subject where this is placed. How to Obtain: You start with 1, and you have to RP in 2 topic's and have 1-2 pages.

Advanced - The third level of statistics where your user has grown with the certain stat that is is placed under, and has at least. How to Obtain: RP in 3 topics and have 2-3 pages each.

Mastery - Once you've finally came a long way, it's proud to announce that you have been trained deeply under a subject and finally made your way to this. How to Obtan: RP in 4-5 topics and have 3-4 pages each.

Excellent - Finally, now that you have mastered a certain subject you are very successful and is now excellent.
How to Obtain: RP in 5 topics and have 4-5 pages each.
Limited: Only may have 2 Excellent Subjects.

Tritan - You have completely reached the limit of a subject, and made to the top of your rank. You may be gifted a title. How to Obtain: RP in 6 topic's and have 4-5 pages each.
Limited: Only may have 1 Tritan.

Offense: Average
Defense: Average
Resilience: Average
Intelligence: Trainee